Skip to Content
Trusted Self-Service Laundromat in the Fall River, MA
Gigi's Laundromat is a trusted self-service laundromat on the South Coast of Massachusetts. If you are looking for the most convenient way to get your laundry done, you have found it at Gigi's Laundromat. We provide our customers with the most efficient, automated laundry services in the area, and that is why our loyal customers rely on us. Our products and services are superior to the rest, and we take great pride in that. Our customers continue to come to us because they know that our facility stays clean, stocked, and ready to be used. If you have any questions about our facility or services, reach out to us today.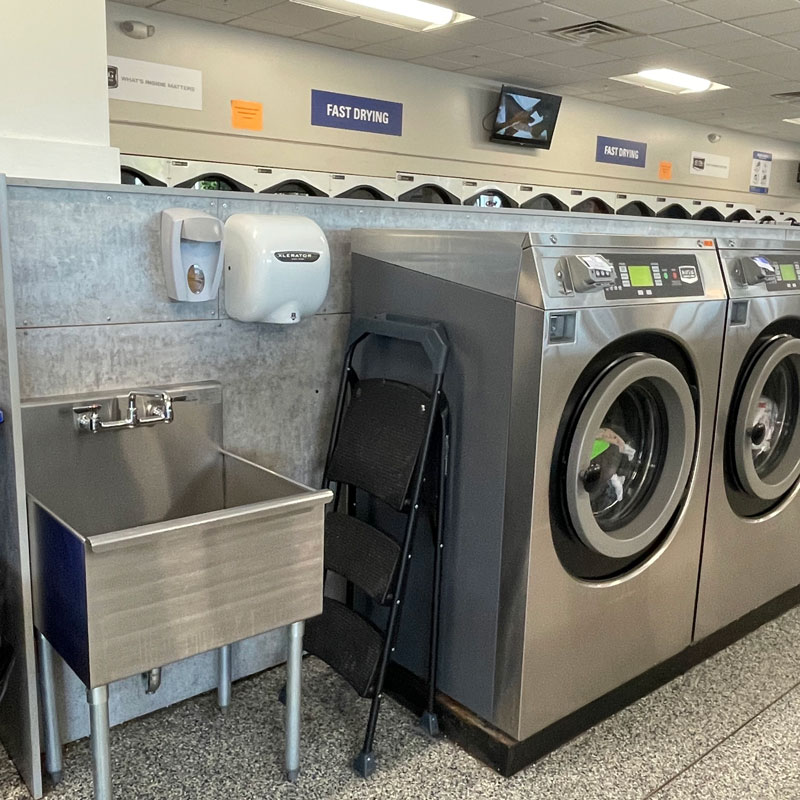 All the Laundry Supplies You Need
Not only do we offer the best laundry products, but we also offer a wide variety of these products for you to choose from. This is so that you get exactly what you need when it comes to cleaning your clothes. Did you forget your laundry detergent at home? Don't fret. The over-the-counter laundry supplies that we stay stocked with include:
Liquid Soap
Fabric Softener
Bleach
Laundry Bags
Wash, Dry, Fold: Available Now
We proudly offer wash, dry, fold services Monday through Saturday. If you are interested in having your laundry washed, dried, and folded for you, drop off your clothes with us, and we will get it done in no time. Our team of dedicated employees works hard to ensure that when you drop your clothes off with us, they are cared for with the utmost respect.
Convenient Service Hours
Open Sunday – Saturday: 6:00 AM to 8:30 PM
Last Wash: 7:00 PM
Closed
Easter
The 4th of July
Thanksgiving Day
Christmas Day
Loyal Customer Perks
Many of our customers continue to trust our facilities due to the benefits they receive. If you are looking for a great way to save money and get money back on your laundry services, enroll in our loyalty card program today. With this program, you will receive a 10% rebate on every $30 you spend at our laundromat.
Flexible Payment Options
Customers rely on us because we make it easy for them to do their laundry. By offering flexible payment options, you will be able to do your laundry with the payment method of your choice. Our self-service laundry machines accept coins and credit cards, making it so that you don't have to hunt down quarters every time you need to wash your clothes.
Stop By and Enjoy Cleaner Clothes Today
At Gigi's Laundromat, you can enjoy cleaner clothes today. With our self-service machines on the South Coast of Massachusetts, you will be able to clean and dry your clothes with ease. Over the last seven years, our team has worked hard to ensure that everything you need to do your laundry is available at our facility. We strive to ensure that our customers are satisfied at the end of every visit they make to our laundromat. With our high-powered washing and drying machines, your clothes will get cleaner faster. Did you forget your soap at home? Don't worry. We have got you covered. Stop by the best laundromat facility in the area to enjoy cleaner clothes today.